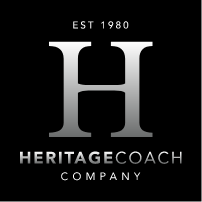 5 Tips for Using Instagram to Promote Your Funeral Business
Funeral homes have always worked to find innovating and appealing ways to promote their business while walking the line of respectable advertisement.
Today, social media options have made it easier than ever to share your advertising and marketing but, at the same time, these platforms often blur the line on what is acceptable and what isn't.
Instagram has soared in popularity over the years, now boasting more than 800 million users. While the platform used to be associated primarily with photos of food, travel and lifestyle it has since become an effective way for business to promote themselves and connect with customers. But can funeral homes benefit from what is primarily seen as a light and casual platform such as Instagram? You bet. We've brought together five simple tips on how to make Instagram work for your business.
1. Know Your Hashtags!
Hashtags are the lifeblood of Instagram popularity. Choosing the right hashtags can help promote your post or send it to languish in the Internet ether. Hashtags such as #funeraldirectors, #funerals and #funeralhome are becoming increasingly popular. Research popular funeral related hashtags in order to find out which ones will reflect your post the best.
2. Don't Photograph Without Permission
Many funeral homes want to promote their business by showing off specialized services or arrangements they've created for clients. While most families won't mind photos of flower arrangement or chapel decorations, others may see it as an invasion of privacy. Broach the topic carefully with families and let them know your goals for sharing the photos – namely letting other families know your home is open to customization and compassion. Knowing they are reaching out to help other people who want something special will make sharing those photos more appealing.
3. Schedule Photo Sessions Appropriately
Once you have a family's permission, be sure to schedule a photo shoot away from service hours. This may seem like a fairly obvious tip, but every funeral home employee knows that time can fly when preparing for a service. Be sure to stage, light and take your photos well before a service – preferably with several hours between taking the photos and the beginning of the service. You will want to clear out any staging changes you made as well as clearing away lights and equipment.
4. Choose Subjects Carefully
People want transparency and raw honesty, but not necessarily when it comes to details about the funeral business. Forgo any thoughts of showing off your latest embalming techniques or fantastic makeup work done by your technicians. These images are simply too graphic for mainstream appeal and acceptance. Instead, focus on custom caskets, breath taking floral arrangements and other photogenic subjects that will make followers want more information.
5. Variety is the Spice of Life
Ultimately, funerals are for the living – and your posts should be as well. If you're stumped on the type of content to post through your Instagram account, consider this list of go to options:
Flower arrangements or special flowers not usually seen at funerals
Memorial gifts and keepsakes offered through your funeral home
Funds Available Same Day
Photo display ideas for services beyond the standard photo collage
Updated lobbies, waiting areas, quiet rooms and other amenities in your funeral home
Memorial garden spaces you have cultivated
Employee features with details about their job at the funeral home as well as personal details such as hobbies or how they came to be a funeral professional
Quotes, poems and stories related to death and grieving
Information, photos and videos from community activities you are involved with