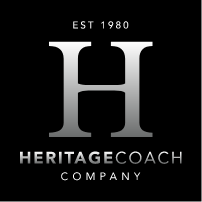 Funeral Processions and Police Escorts – Who Gets Them and Why?
Funeral processions are a fairly common occurrence in small towns, suburbs and cities alike.  While we are all used to seeing funeral processions, sometimes we see them accompanied by a police presence.  This has led to a number of questions about why some processions have this added feature and others don't.  Many people think it's a throwback to a time when people paid a lot more attention to funeral processions in general.
The practice of everything literally coming to a halt in the presence of a funeral procession is indeed an old school tradition.   It's a practice that was born in a time of unpaved roads, small towns with tightly-knit communities that stopped in its tracks when one among them shuffled off this mortal coil.  But like the full-service gas stations born around that same time, pulling over and stopping for funeral processions has become more than out of date or obsolete, it's become simply impractical.
Today, funeral processions still receive some allowances.  Drivers know not to cut in on the highway or otherwise interrupt the flow of traffic in mourning.  In some small towns – especially in the South – some people still do pull over and give the procession wide berth.  But, generally speaking, most people simply move to the side, maybe make a note to call their mom that night, and keep on moving forward.
With funeral processions making less of an impact, it makes processions that feature a police escort even more noticeable.  Why do these processions have a police presence?  Is it a sign of a criminal element or simply a protective measure for those who are well-known either locally or nationally?
Generally speaking, there are four reasons why a funeral procession will have a police escort:
Funerals for a Fallen Officer or First Responder – In many cases, if someone passes away and they are a police officer, member of the military, EMT or other form of first response team, several members in uniform will want to be involved in the service.  Police services almost always have an especially strong police presence.  But having a police escort is also common for EMT workers and firefighters.
Local Politicians, Activists and/or Celebrities – When there is a funeral for a local, well-known person, police will sometimes offer an escort in order to keep any press at bay as well as to handle any problems with crowds or the public.  Generally speaking, when someone who is popular locally dies, there will be a public service or funeral ceremony for them, but the family may wish to go to the cremation or burial privately.  In these cases, polie step in to ensure the family is not bothered or distracted by problems with crowds.
Long Distance / Highway Driving to Funeral Site – For some people, there is a bit of a drive in getting from the service to the burial or cremation site.  if the journey involves going on the highway or having a long processional go through a part of town known for traffic, police will often offer an escort service.  In these cases, the police escort can ensure the funeral convoy stays together even when on the highway or going through congested streets.
High Profile Funeral – In some cases a police presence is needed because of concerns for the safety of the members of the funeral party.  Unfortunately, when someone passes away after committing a crime or as the victim of a crime, the public can become an issue.  In these cases, a police presence can prevent a funeral from becoming a further tragedy.
When a police escort is needed or the family thinks it should be considered, the cost of the service must be worked out with the police department that will be providing the service.  In some cases the fee is nominal while other services may require more security or personnel and this will also affect the price.
Some families hire private security agencies in order to keep things under control.  In these cases, the private security firm should still be in contact with local police.  This will allow local law enforcement to be available if needed.