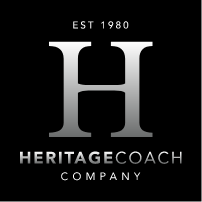 How to Write a Eulogy – Five Simple Tips
Have you ever been asked to write a eulogy for a family member or friend that passed away? If so, you've probably agonized over the process for hours as beads of sweat dripped down your forehead. But anybody who has ever given one of these memorial speeches will tell you it's not easy. In fact, it might be the most difficult thing you ever have to do.   One survey even shows that people are more afraid of public speaking than they are of death.  According to Jerry Seinfeld, that means if you're at a funeral, you'd rather be the person in the casket rather than the person giving the eulogy.
If someone has asked you to do a eulogy, though, you can't refuse. So here are some basic things to remember to ensure your speech is memorable in a good way for those who are mourning.
Be honored. When somebody asks you to do a eulogy for someone, realize that it's probably the greatest honor to be asked. Out of all the choices, the family chose you. That's because they know you'll do a good job and because they know you'll want to say goodbye in a memorable way. This is the first step to calming your fears.
Understand the concept of a eulogy. The basic purpose for a eulogy is to make people remember the person you're speaking about. Bring that person back to life (figuratively, of course) through your words and recreating moments that you remember vividly. Think of a few stories and attributes of the person that everybody can relate to.
Start with a personal story. The best way to start a eulogy is to start talking about how you met the deceased or a funny story that involves both of you. Talk about what you're going to miss about the person, what you learned from the person and even what you admired about them. Remember, it might be a funeral, but it's acceptable to laugh about stories as a celebration of the person's life.
Do some research. Before you write your final copy, talk to a few family members and friends and ask if they have any funny stories or other things they'd like you to mention. Ask about special accomplishments, awards or hobbies. Include as much of this as you can in your eulogy.
Speak from the heart.  Putting thought and time into your eulogy is important, but be sure you don't end up editing your heart out of the speech.  Remember that you were asked to write a eulogy because of your connection with the deceased.  Make the connection the heart of your speech.
If you recognize that a eulogy is basically the family's way of saying goodbye through you, the task becomes more of an honor than a chore. By following these examples and being yourself, you'll have the guests laughing and crying at the same time all the way out to the funeral cars and the grave site.