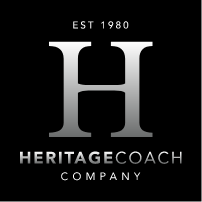 Which Hearse Are You Shopping For?
Cadillac
The premier maker of burial service vehicles in the US is as a matter of fact Cadillac. Probably the greatest name in extravagance vehicles, Cadillac is a gigantic player in the burial service vehicle market also. By and large, a Cadillac suspension is shipped off a coachbuilder for the last get-together. It is there where customization bundles and choices are added, like expanded stockpiling, convenient urn holders, or chrome uncover moldings. It is here where burial service organizations will discover vehicles that best match their requirements.
It is not necessarily the case that there is just one base body that Cadillac utilizes for their memorial service vehicles. A wide range of models of Cadillac can be changed into a burial service funeral wagon. Tracking down the right blend of suspension and choices will make your memorial service vehicle an ideal fit for your business needs.
Lincoln
However more uncommon than Cadillac, Lincoln is one more central part in the burial service funeral car market. Portage Motor Company makes a Lincoln Town Car with a unique funeral car bundle, intended to be redone by coachbuilder organizations. The Lincoln body is a superb bouncing off point for coachbuilder organizations. With an exquisite plan and numerous extravagance highlights, Lincoln offers a reasonable quality that proprietors of these extravagant burial service vehicles appreciate.
Other Funeral Vehicle Options
Since Cadillac and Lincoln make up most of the memorial service vehicles doesn't mean different choices aren't accessible. Buick, Chrysler, Chevrolet, Jaguar, and Mercedes vehicles can likewise be changed into the burial service vehicle business. While these choices are significantly less normal, with the right coachbuilder, these extravagant vehicles can make amazing burial service vehicles.
Heritage Coach Company is Here to Help!
With more than 40 years of experience. Heritage Coach is trusted and committed to exceeding every expectation, Heritage Coach Company was founded in 1980 and is now in its fifth decade of service and commitment to the funeral industry. The CEO, Jay Lankford, continues the impressive legacy of founders Mark Lankford and Bob Williams.
Our company is built on a solid reputation of attention to detail, patience with customers, and delivering the finest new and reconditioned preowned vehicles. Our funeral industry-specific, onsite service center is known for its high-quality maintenance, custom fabrication, and painting services. Contact us today for more information!