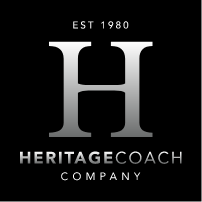 Frequently Asked Questions
Can I Purchase a Vehicle Over the Internet?
With the advent of the internet, we have done business with customers all over the world without an in person meeting. Our sales staff is here to assist you in your purchase and provide you with all the information you need to make a purchase. We provide up to 35 large, full color pictures of each vehicle in our inventory, and our in house mechanics ensure that you are receiving a vehicle performing as advertised.
How Do I See One of the Cars You Show on Your Website in Person?
You can always visit our dealership, and we will have the vehicle waiting for your inspection. Alternatively we can set up an appointment to bring the car directly to you. We will make in person sales calls to businesses located in PA, NJ, DE, NY, CT, MD, VA, DC, WV, VT, NH, MA, and ME. If you are outside of our area, please give us a call at (610) 862-0560, and we will make other arrangements.
How Long Does it Take to Have a New Car Built to Order?
On average it takes between 6 to 8 weeks. 6 weeks is normal, but depending on several outside factors, it could take as long as 8 weeks. Please keep in mind that Heritage Coach Company wants to deliver your new car as quickly as possible, but we also will not deliver a vehicle to you until it is 100% complete and ready for use.
Please contact us with any questions you may not have seen from our FAQs.