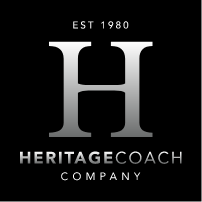 All about Elvis Presley's Funeral
If you're an Elvis fan like me, you probably start thinking about his funeral this time of year. You start looking at the pictures of the hearses that lined the streets during the procession. You might even wonder a few things about his funeral. As luck would have it, our recent road trip took us by The King's old home – Graceland. While I was there, I pictured the hearses that lined the streets following his funeral. That got me to think even more about what happened at his funeral. So I decided to look up some information and give you some highlights as well.
The Eulogy
Jackie Kahane gave the eulogy at Elvis's funeral. He was a comedian that opened up for Elvis many, many times when he was playing in Vegas. He was also the person that announced the famous phrase – "Ladies and Gentlemen, Elvis has left the building." Kahane passed away in March 2001.
The Pallbearers
The pallbearers that served at Elvis Presley's funeral were Lamar Fike, George Klein, Joe Esposito, Dr. Nichopoulous, Gene Smith, Billy Smith, Charlie Hodges and Jerry Schilling.
The Picture
The National Enquirer paid one of Presley's cousins nearly $20,000 for a photograph of Elvis inside the casket. He had to do it secretively, but it appeared on the cover of the tabloid and made that particular issue the fastest and bestselling issue of all time.

The Mourners
In many of the pictures of the procession, you can see a large number of hearses and funeral cars lining the streets of Memphis. The hearse that carried Presley's body was sold several years later and eventually caught fire and burned up.
The Grave
Elvis was first buried next to his mother at Forest Hill Cemetery in Memphis. However, after someone attempted to steal his body, he and his mother were moved to a more secure setting inside Graceland in the Meditation Gardens.